Looking for a budget fence you can erect yourself and complies with shire regulations? Then you might like what Craftsman Fencing has to offer. Have you heard about our DIY Black Maddison fencing solution? Check it out.
At Craftsman Fencing, we take pride in offering a wide selection of aluminium fencing styles that are of high quality and very reliable. Best of all, we provide very affordable gates and fences that suits your preferences and budget. We also carry a whole line of heavy duty fencing solutions that meet the standards and qualifications for industrial and commercial applications.
What to Expect from Our DIY Black Maddison Fencing Solutions
This pool fence complies with safety regulations. What's more, you can do it yourself. Or, for your convenience, we can install the fence for you.
The Black Maddison DIY Aluminium Pool Fencing is 1200mm high. The panels measure 2450mm wide while the gates have a width of 975mm.
To meet the safety requirements, its posts measures 2100mm and has a magnetic gate latch, which is positioned at the height of 1500mm. The hinges are self-closing to ensure safety and security.
You can use it for your pool area or garden. Truly an amazing accessory that serves aesthetic and functional purposes.
And did you know these fences are in stock? They're ready to take home with you.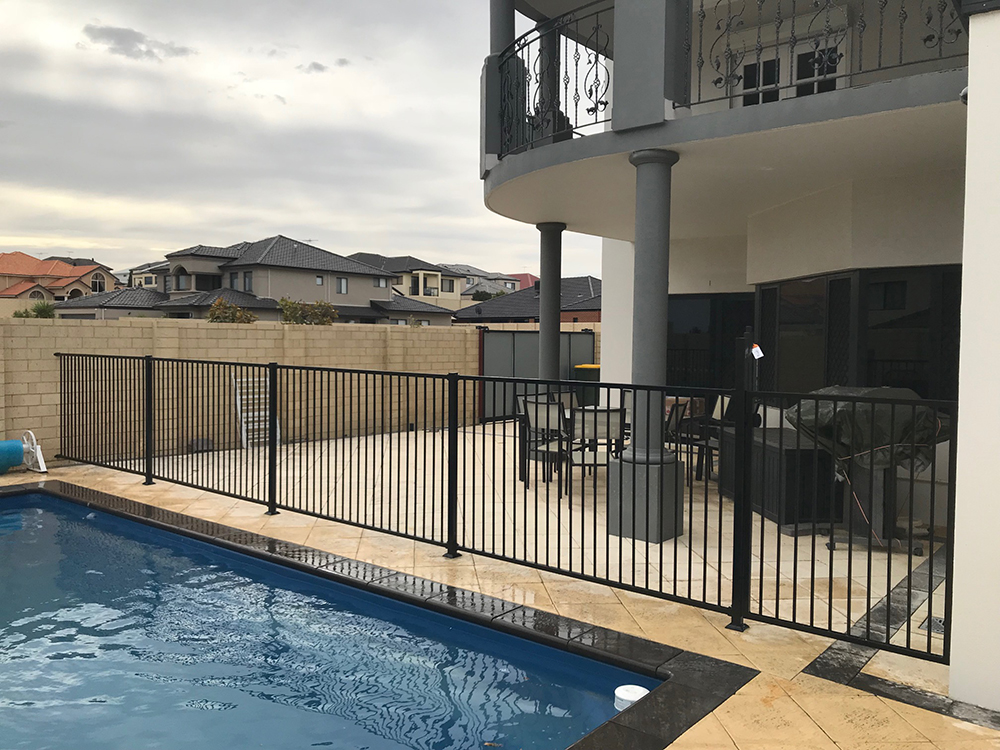 Did We Mention They're DIY Fences?
The DIY Black Maddison fencing options can be easily adjusted for whatever you decide to use it on. You can move and alter, making sure it's tight and securely fastened for a perfect fit.
You can count on us to provide you with optimum fencing solutions with our DIY Black Maddison fences.
Need a new gate on your property? Contact Craftsman Fencing today for premium-quality gates and fencing solutions without compromise.
Choose Craftsman Fencing for Your Fencing Needs 
We know more people are now choosing to do the job themselves instead of having others do the job for them.
As do-it-yourself projects are today's trend, we have incorporated this option in many of our fencing solutions here at Craftsman Fencing.
If you're looking for a budget-friendly fencing solution for your pool area or garden, the Black Maddison DIY Aluminium Fencing is perfect. This fencing solution complies with pool safety regulations.
Make Craftsman Fencing your buddy for all your fencing needs. We couldn't be more happy to help you. Contact us today.