We pride ourselves on having a product and standard of workmanship second to none for custom fencing, glass pool fences, gates and louvres.
We have countless styles and colour options to suit all of your design and durability needs.
See our range of beautiful Slat Fencing installed at the homes of our many clients.
Slat Fencing Aluminium Fixed & Adjustable Louvres
Slat Fencing Aluminium Coloured Slats
Slat Fencing Aluminium Woodgrain Slats
At Craftsman Fencing, we use only the best quality materials – including metals such as Australian made Bluescope Steel, Aluminium and 'wood-look' Aluminium Slats – and only the most skilled trade certified craftsmen. We take pride in the outstanding quality and durability of the fences we design and manufacture at our Joondalup workshop.
We design and manufacture custom fences with the highest quality, that our fences look good as well as long lasting in Perth's harsh weather conditions.
Aluminium Flat Bar Fencing
Tubular Fencing Perth
Picket Fences
DIY Fencing Perth
Fencing Designs
Do you want your pool area to look like a resort?
Our Design Options
Frameless Glass
Semi Frameless Glass
Clearshield Glass
Tubular Pool Fencing
Our Adjustable louvres come with an elliptical design while our fixed louvres can be elliptical or flat.
Sliding & Swing Gates
Security Gates
Automatic Gates
Building Fences the Right Way!
Give us a call for a free measure and quote on any fencing or gate requirement within our range.
Only takes a few seconds!
Our Home Owners Say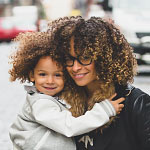 "Just wanted to let you know how happy we are with the fencing and gates you installed at our house a few weeks ago. We have had very positive comments from family and friends and even the garage door installer."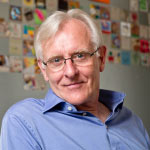 "Just wanted to let you know how happy we are with the fencing and gates you installed at our house a few weeks ago. We have had very positive comments from family and friends and even the garage door installer."