Do you want your pool area to look like a resort?
Having proper pool fencing isn't just a good idea in Perth – strict government regulations require owners and occupants to have properly maintained barriers around all pools. We provide a range of pool fencing solutions that meet all current regulations . In fact we guarantee our fences will be fully compliant. This also means you will not be hit with costly expenses to make your fence compliant later when the fence is inspected or if you sell your home.
We're well aware that you want your pool area to look just as good as the rest of your property – just because a fence is functional doesn't mean that it can't be a great, stylish addition as well. We supply a range of glass pool fencing and tubular pool fencing to help you get the exact look and feel that will suit your property and budget.
Our Design Options
At Craftsman Fencing we know that fencing is not just a minor detail, it can make or break whole areas of your property and the pool is no different. Whether being used for relaxation, entertaining or just playing with the kids, the right fence can take your pool from a simple recreation area to a modern, elegant focal point of the house.
Operating in Perth for over 20 years by a dedicated family run team, we've built a reputation for delivering reliable, efficient, friendly service. Contact us for an obligation free quote.
Pool Fencing Design Options
See our range of beautiful Glass Pool Fencing installed at the homes of our many satisfied Perth and Joondalup clients.
Building Fences the Right Way!
Give us a call for a free measure and quote on any fencing or gate requirement within our range.
Only takes a few seconds!
Our Home Owners Say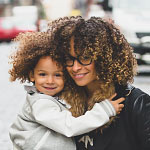 "Just wanted to let you know how happy we are with the fencing and gates you installed at our house a few weeks ago. We have had very positive comments from family and friends and even the garage door installer."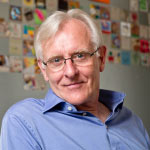 "Just wanted to let you know how happy we are with the fencing and gates you installed at our house a few weeks ago. We have had very positive comments from family and friends and even the garage door installer."