Glass Fencing Solutions in WA
Do you need glass fencing for your home? Whether it's for the pool area or balustrade, we have something in store for you.
At Craftsman Fencing, we offer a wide range of glass fencing options for residential establishments. You get complete access to a variety of solutions that will suit your needs, preferences, and, more importantly, budget.
Make your design plans come to life with Craftsman Fencing. For all your glass fencing needs, we have something in store for you.
Craftsman Fencing Can Help You
At Craftsman Fencing, we supply and install an extensive range of glass fence and balustrade solutions. For our pool and spa glass fences, you can trust our products, materials, and installation to be compliant with West Australian legislation and regulations.
As a small business operating in Perth WA, we are owner-operated. We don't use external contractors or outsourced agencies to do the job.
Our business is also fully insured. You can trust us to deliver high-quality products and services.
If you need help finding the right glass fencing option for you, feel free to get in touch with us. Give us a call at (08) 9300 9022 or send an email to enquiries@craftsmanfencing.com.au. We provide flexible quotes and installation times.
What's more, there's no obligation for you to get our products or services should you ask us for a free quote or measure.
What We Offer
If you're looking for top-quality glass fencing solutions, come to the trusted name in Perth WA. At Craftsman Fencing, you can count on us to provide you with excellent products and superb installation.
Using only regulation-compliant materials, we offer a wide range of designs to suit your safety, function, and aesthetic requirements.
With our frameless and semi-frameless glass fencing options, we use only the highest quality materials. Our glass is tested by suppliers and internal testers, making sure it complies with the strictest Australian standards.
Glass Pool Fencing Solutions
Our glass fencing solutions will give you an uninterrupted view of the pool and yard. It will make your property look great; thus, increasing its market value. The length and size of our glass panels may be adjusted to your design requirements. We offer custom-made panels for uneven or sloping levels of ground.
At Craftsman Fencing, we have an endless selection of styles and designs to match your needs and preferences. We will work around your budget and ensure that you get the dream glass fence that you want for your home, yard, or establishment.
Contact Us
Want a free quote or measure? Give us a call at (08) 9300 9022 or send us an email at enquiries@craftsmanfencing.com.au.
Building Fences the Right Way!
Give us a call for a free measure and quote on any fencing or gate requirement within our range.
Only takes a few seconds!
Our Home Owners Say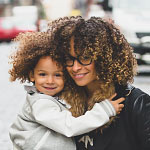 "Just wanted to let you know how happy we are with the fencing and gates you installed at our house a few weeks ago. We have had very positive comments from family and friends and even the garage door installer."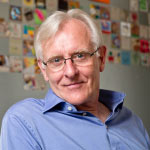 "Just wanted to let you know how happy we are with the fencing and gates you installed at our house a few weeks ago. We have had very positive comments from family and friends and even the garage door installer."