Looking for high-quality fencing and gates Perth? Gates and fences can serve functional and aesthetic purposes. It keeps strangers and animals off your property while keeping your kids and pets safely in. If you're searching for top-notch fencing and gates Perth, get in touch with the  trusted name.
At Craftsman Fencing, we understand that most people have unique specifications when it comes to their fencing and gates. Some prefer steel; other look for aluminium. Many people also have special design requirements that call for a more hands-on approach.
If you're looking for customised fencing and gates Perth, look to Craftsman Fencing for options that are personalised to your unique requirements. We deliver durable, aesthetically pleasing fencing solutions that suit your preferences and budget.
Residential Gates Perth
Did you know having the right fence can improve the look of your garden? They can be a beautiful decorative addition to your home. But the trick lies in choosing which design suits best. Knowing what appropriate fencing solution to select is a major factor in completely changing the overall look.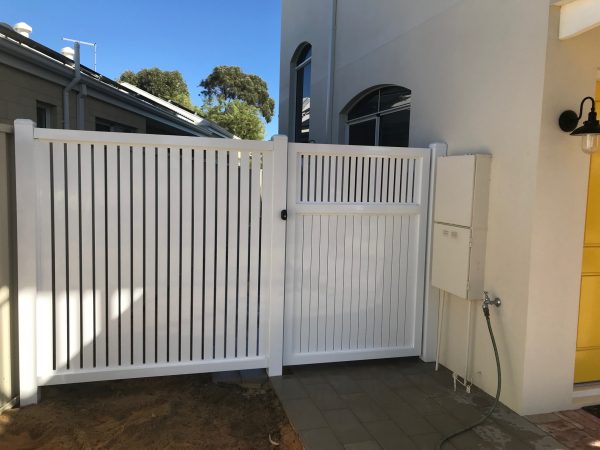 If you're looking for top-notch residential gates Perth, we can help. We provide a wide range of options to suit the look and feel that you desire for your home and garden. Did you know we have the best aluminium gates Perth? We are also among the top choices when it comes to steel gates Perth.
And guess what! We also provide top-grade automatic gates Perth. All our designs can be customized to meet your personalised needs.
Why Choose Us
Homes and gardens come in different sizes, shapes, and varieties. Thus, there is no cookie-cutter, one-size-fits-all solution when it comes to fences and gates. What seems like a good option in one home may not be the same for another.
At Craftsman Fencing, we understand this. That is why, we provide customised options to suit individuals needs. We have been around for more than 20 years. We are among the trusted names when it comes to residential gates Perth, having provided durable, high-quality fencing solutions to people in the area. Our highly experienced team can help you select the appropriate fence that fits your property, taking into consideration your preferences and budget.
Whether you're looking for steel or aluminium fences or pool gates, we offer the right option, keeping in mind the look, privacy, and security settings you desire. We are proud to say we have the top designs in steel and aluminium gates Perth. What's more, we also create some of the best fence and pool gates Perth.
Contact Craftsman Fencing
If you're looking to put up gates around your property, look to the trusted name in fence gates Perth. We will put to fruition whatever design or style you have in mind. At Craftsman Fencing, function will always come hand in hand with style and aesthetic appeal.
Would you like to get a free quote? Feel free to get in touch with the leader in residential gates Perth. Our friendly team will gladly apprise you of all fencing and gate options available to you.