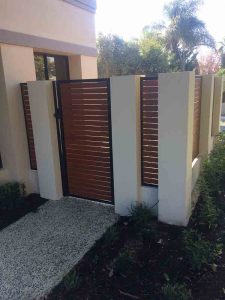 If you look around, you'll notice modern, contemporary homes are using aluminium slat fencing Perth. There are many reasons why it has become a popular style in the area. But with its visually pleasing features, it's no surprise why many homeowners choose this minimal yet eye-catching design.
Slat fencing is a truly unique design. It may be simple yet it gives out a beautiful statement, giving it a gorgeous appeal. Another plus factor why it's a well-liked option for many homeowners is it's very innovative. What's more, the aluminium design is actually practical and easy to install too.
When you want a modern fence that looks fantastic and highly reliable, you might want to consider this fencing option. For high-quality aluminium slat gates Perth, look to Craftsman Fencing. We deliver the best fencing options at reasonable rates.
But Why Choose Slat Fencing?
You're probably wondering why slat fencing is a good option for your home. And aluminium at that. The picture of aluminium slat gates Perth is quite distant to the image of a quintessential home that features white picket fences.
True enough, wood is a popular material to build gates and fences. The look, when constructed correctly, is classic and elegant. Well, at first at least. But as time passes, this can change. How much of a change and how drastic greatly depends on the elements.
Wood is particularly high-maintenance. While its natural beauty is highly sought after, it's difficult to preserve it. The number one enemy of wood, as a fence material, is the climate. Harsh elements can cause the wood to warp, rot, and eventually deteriorate. The material requires an excessive amount of upkeep, which includes painting and sealing from time to time.
Which is why aluminium is a better choice than wood. This brings us to our 4 top reasons why we think aluminium slat fencing Perth is a good option for your home.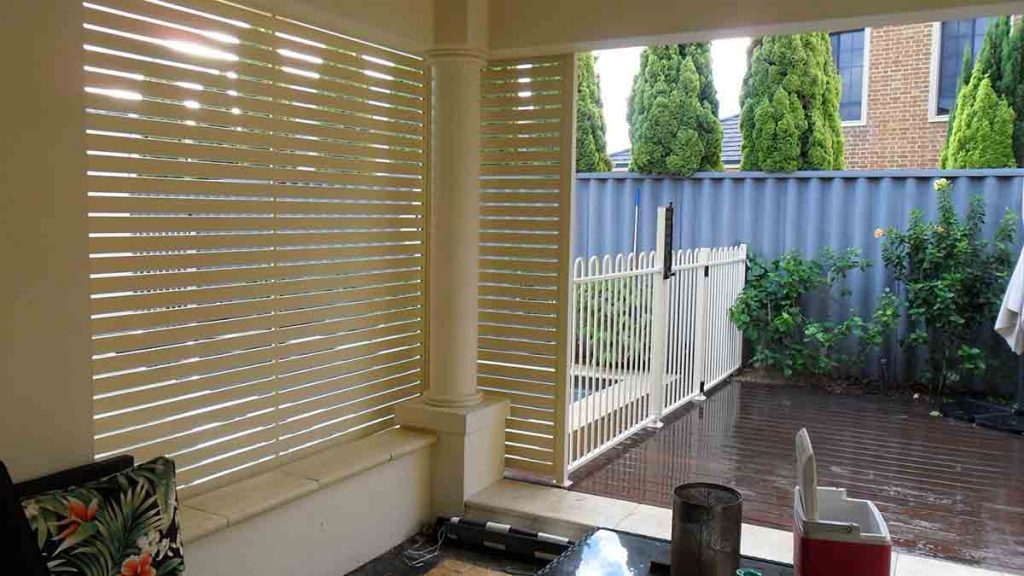 Practical and Cheaper Alternative
Are you working on a budget? Then wrought iron is out of the question. While this material is durable and long-lasting, it is very expensive. Which leaves you with two other options. First would be wood. But as mentioned above, it's high-maintenance and susceptible to rot or deterioration. So the second option is the practical alternative—aluminium.
Aluminium slat fencing Perth is a cost-effective and durable alternative. The material is reliable and lasts longer than most materials. Plus, it's low-maintenance.
No Rust
Aluminium is a rust-resistant material, unlike wrought iron or steel. So it's a wonderful fencing option.
Very Functional and Easy to Install
Aluminium is a no-fuss fencing material. It's lightweight, and you can install and customize it with ease. Want to add decorative elements to your gate? Aluminium it is! It may be the fencing solution you're looking for.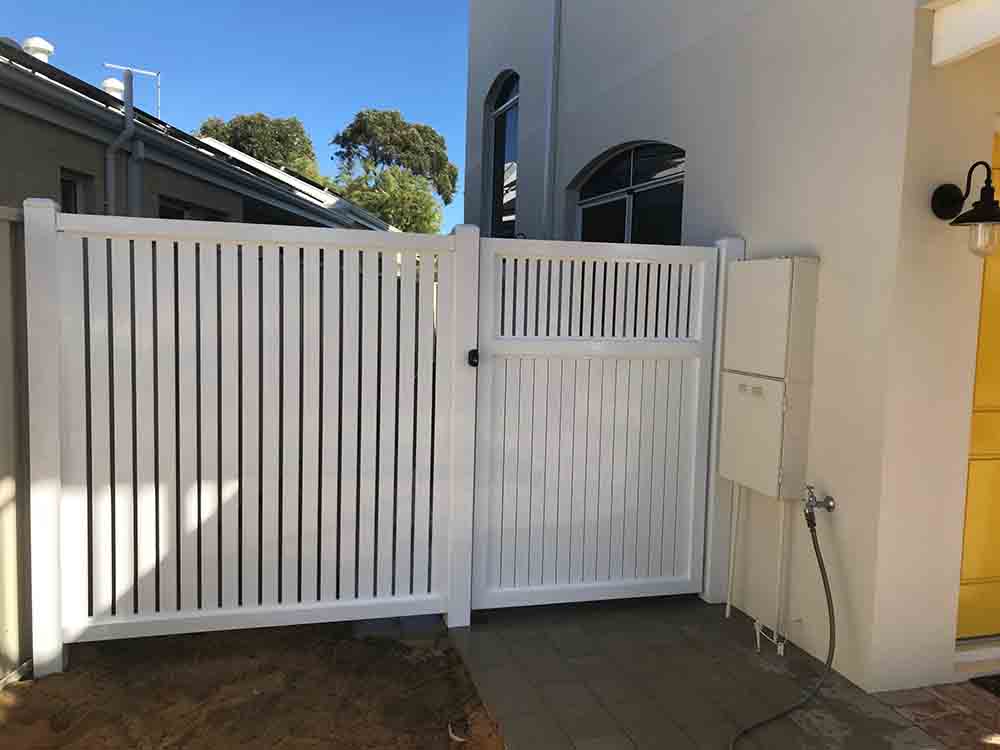 Looks Great
Like wood, aluminium looks great. It works well to the architectural style, adding aesthetic value to your home. But unlike wood, it's long-lasting and reliable for years to come.
Contact Us
Looking for the trusted name when it comes to aluminium slat fencing Perth? Get in touch with us here at Craftsman Fencing. We're here to help you.