This recent project of ours was for gate replacement in Connolly.
The customer wanted 2 new gates to replace the old existing wooden gates. They requested that the colour and style matched their new patio.
Designed and fabricated by Craftsman Fencing, the gates were installed with Safetech Hinges and D & D Lokk Latch Deluxe Keyed. The ensures addes security to the property.
The gate design consisted of aluminium vertical slats and panels. The vertical slats are 65mm with 10mm gaps, all finished in a clean looking Surfmist colour.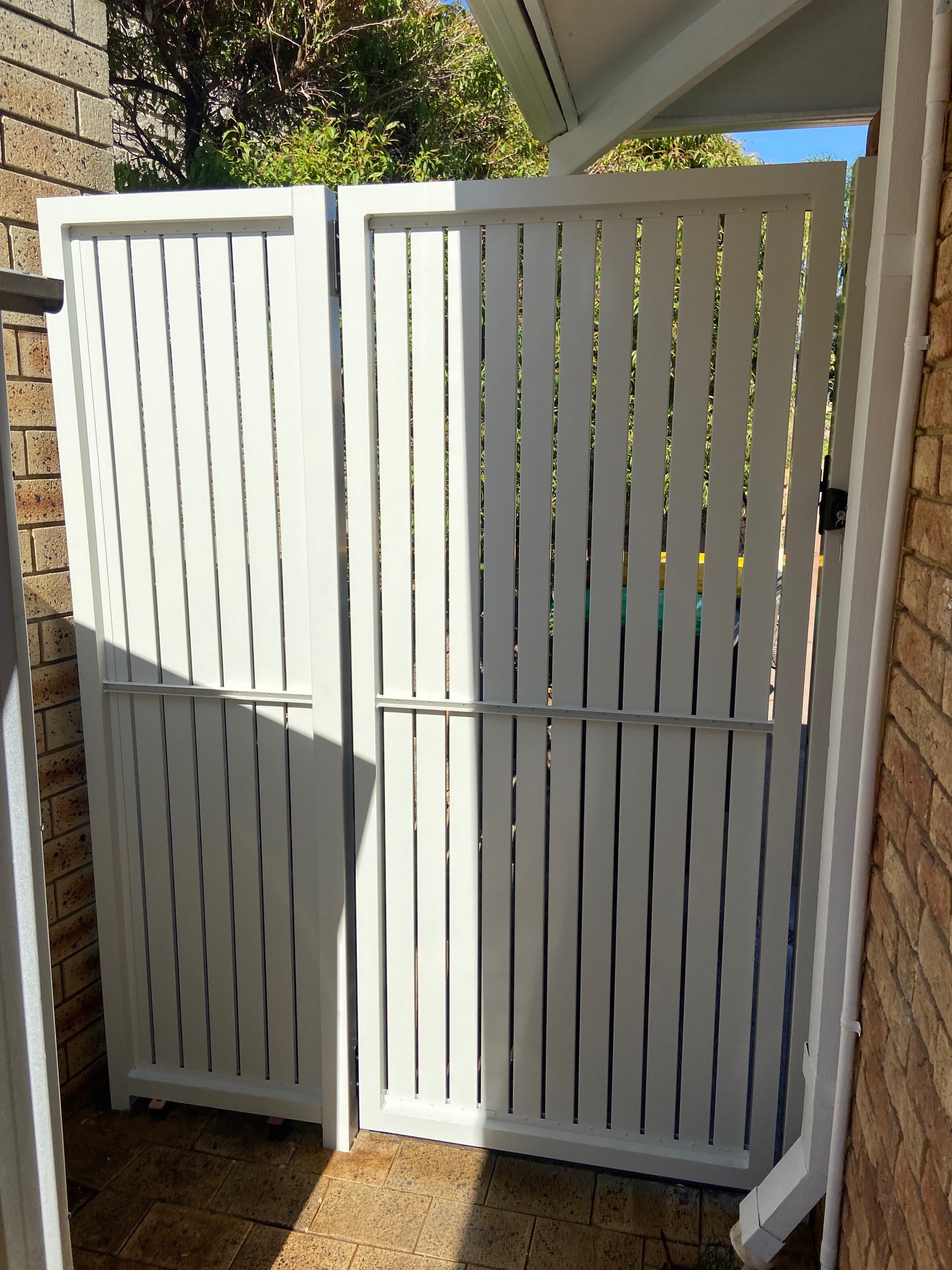 Craftsman Fencing is a West Australian family owned business offering householders and builders exceptional quality and value for money on a vast range of gate, screen and fencing products around Perth.
We pride ourselves on having a product and standard of workmanship second to none for aluminium gates, fencing, glass pool fences and louvres.
At Craftsman Fencing we always strive to offer superior customer service. To that end we offer the following services for your convenience:
Free on site quotes
Telephone quotes
Delivery of products
EFTPOS facilities (Visa & Mastercard)
Retail sales of fencing materials and accessories
Product Showroom
Supply and Installation
Made to measure supply only
Give us a call on (08) 9300 9022 for gate replacement in Connolly, or anywhere else in the northern suburbs of Perth.
Contact us for a free quote.
Connect with us on Facebook.